Why am I here?
You're trying to login to an agenda on an event website, that is ran using the Bizzabo platform. This guide is designed to give you a hand when logging into a session or the agenda.
I'm trying to login with my email, but it says there's no event associated - what's next?
Check your email inbox to find your original confirmation email, and double check it was sent to the email you're attempting to login with. We've found that the #1 problem with login is using the wrong email address. Make sure you check your spam or promotions folders to ensure it didn't get trapped there.
I swear that I registered with that email...
We recommend you get in touch with the event organizer directly - they will be able to cross reference your email you registered with. It's possible there was a spelling mistake made during registration.
I have my confirmation email, what's the easiest way to login?
If you have the confirmation email, we recommend using the "Login with Ticket Number" option. This is what you're searching for: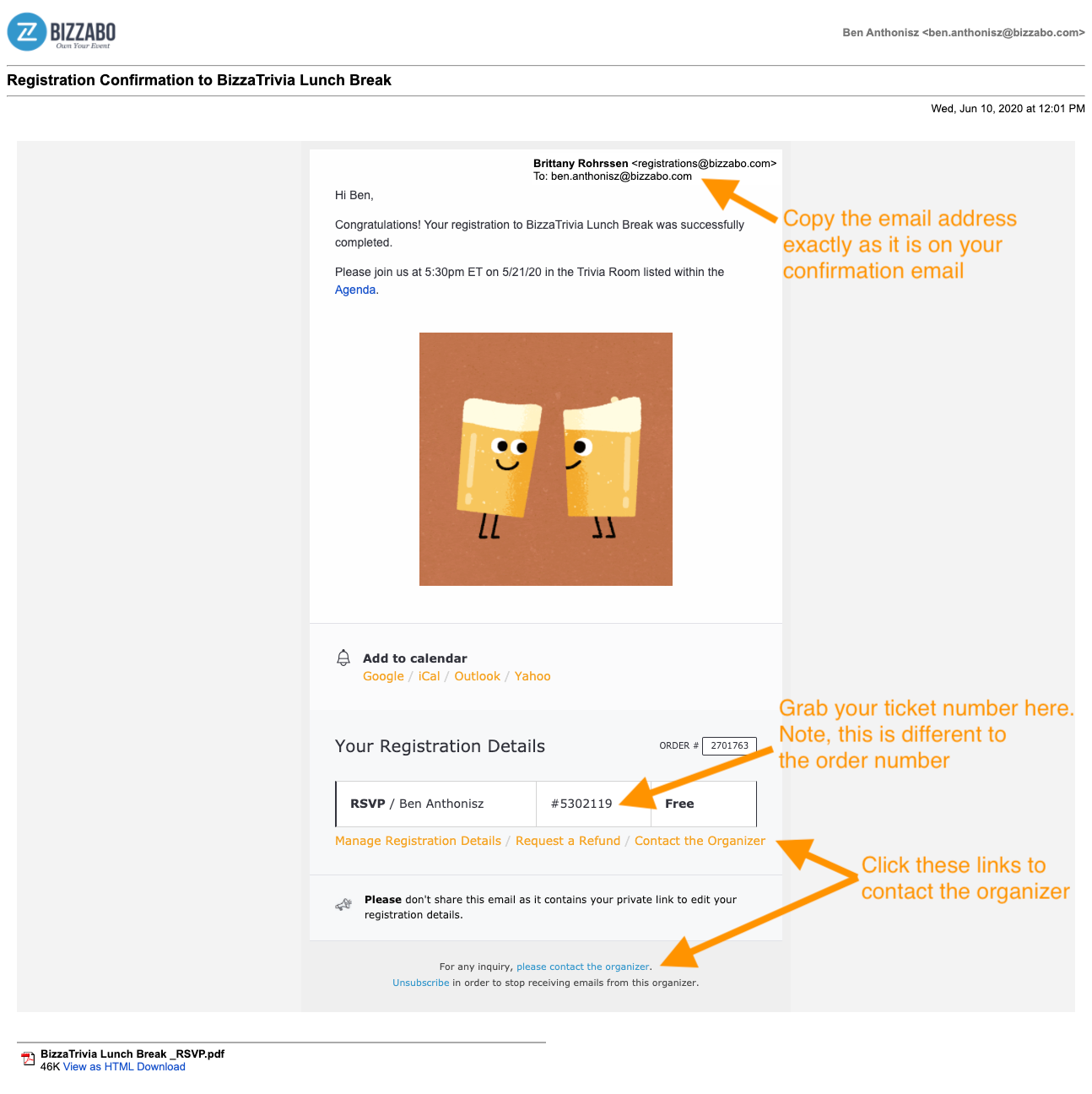 I'm really stumped - any further ideas?
You may reach out to support@bizzabo.com if you believe there is a bug in the login flow. Please note, as our Support team is not affiliated with the event, their ability to confirm your details or ability to access this event is limited - it's best to contact the organizer if you have their details.